Last update: 2013-03-27
March 27th 2013: Robbie Thomas
2013-03-27 :: Jordan Cline and Nick Queen
Tonight Jordan Cline welcomes Robbie Thomas to the show! Robbie Thomas born in Ontario, Canada and has lived in Canada all his life. Along with writing books, he's a screenwriter and producer. He's created a new T.V. Series, which he'll also host that's in development with Lamport Sheppard Entertainment. Robbie has researched and worked in [...]…
---
---
---
---
---
---
---
---
---
---
---
---
---
---
---
---
---
---
---
---
---
---
---
---
---
---
---
---
---
---
---
---
---
---
---
---
---
---
---
---
---
---
---
---
---
---
---
---
---
---
---
---
---
---
---
---
---
---
---
---
---
---
---
---
---
---
---
---
---
---
---
---
---
---
---
---
---
---
---
---
---
---
---
---
---
---
---
---
---
---
---
---
---
---
---
---
---
---
---
---
---
---
---
---
---
---
---
---
---
---
---
---
---
---
---
---
---
---
---
---
---
---
---
---
---
---
---
---
---
---
---
---
---
---
---
---
---
---
---
---
---
---
---
Whispers Paranormal Radio: Interviews, News and Fun in the World of Ghosts, UFOs and All Things Weird
Whispers Radio is a paranormal themed talk show focusing on interviewing the biggest names in the world of the paranormal and unexplained. Past guests have included Stanton Friedman, Mark Nesbitt, Frank Feschino Jr., Kathleen Marden and many others. Topics have included ghosts, ufos, cryptozoology and all things in between. The show is hosted by Nick Queen and Jordan Cline and is broadcast live in Wheeling, WV on AM 1600 WKKX before being uploaded to the world.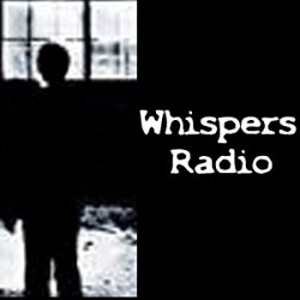 ---
Online Radio stations
is a power radio player that has thousands of channels to listen to at right at your fingertips! No need for clunky software, just point your browser and listen!